Registry of biomedical companies:

[3] [7] [A] [B] [C] [D] [E] [F] [G] [H] [I] [J] [K] [L] [M] [N] [O] [P] [Q] [R] [S] [T] [U] [V] [W] [X] [Y] [Z] 448 active entries



Plot No. 6011, G.I.D.C Estate, Ankleshwar, Gujarat
393002
India

Phone: 9898989898
Please notice: This entry hasn't been updated by the submitting company for more than 2 years. It could be possible that this company doesn't longer exists.

Description:




Shree Ganesh Remedies Limited is an Indian Pharmaceuticals company and one of the proud subsidiaries of the Ganesh Group of Industrie which is presently having its headquarter in Ankleshwar in Gujarat.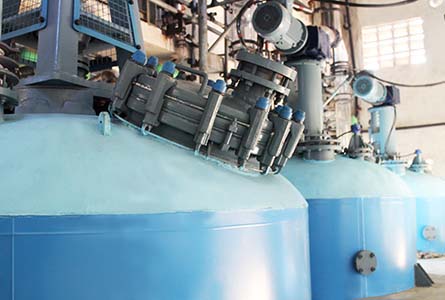 Shree Ganesh Remedies Limited's core activities chiefly consist of manufacturing & export of Pharmaceutical Intermediates & Fine Chemicals and Research & Development. In the short span of time, we have emerged as most promising pharmaceutical intermediates manufacturers. Our consistent supply, quality products and dedication towards clients have opened up many international avenues for our growth. We also delivers service of contract manufacturing for almost all chemical reactions like amination, amidation, alkylation, bromination, catalytic hydrogenation and chlorination.

The products that we mostly deal in are Drug intermediates, API intermediates & Fine chemicals. Our product category also consists of Bulk Drugs, its Intermediates and Speciality chemicals.
Selected Categories:
| | | |
| --- | --- | --- |
| Product Company | | Service Company |
| | | |
Last update of this entry: November 05, 2018