Invited Speakers:
KEYNOTE SPEAKER I OF BIC 2021
Prof. Nizhuan WANG, Jiangsu Ocean University, China
INTRODUCTION: Dr. Nizhuan Wang (王倪传) is a full professor of School of Computer Engineering and the Director of ARtificial Intelligence & Neuro-informatics Engineering (ARINE) Laboratory, Jiangsu Ocean University since Mar. 2018. Before that, he was an assistant professor and the deputy director (Medical Information Engineering Department) of Shenzhen University (2016.06-2018.03). He received the degrees of B.S., M.S. and Ph.D. from Heilongjiang University (in 2010), Shanghai Maritime University (in 2012 and 2016), respectively. He is a senior member of Chinese Biomedical Engineering Society, a member of Chinese Artificial Intelligence Society, a member of OHBM, the Program Committee member of 2018 IEEE ICIA and the Session Chairs of 2017 IEEE ICIA and 2018 ICIS. His master dissertation was awarded "Shanghai Outstanding Master Thesis" in 2014. He also won 2018 Finalist Winners of Young Scholar Award of the 5th Symposium of Research and Application on Neuroimage and EEG, the second prize of the 4th Lianyungang Natural Science Outstanding Academic Achievement Awardand in 2018, the Shanghai Science and Technology Progress Award in 2018, the Excellent Instructor of the National University Computer Ability Challenge Award in 2019, and Excellent Undergraduate Thesis Supervisor of Jiangsu Province Award in 2020. Recently, he was selected as the high-level talents of "Six Talent Peaks" in Jiangsu Province in Sep., 2018, Huaguoshan Mountain Talent Plan - Doctors for Innovation and Entrepreneurship (Innovation) of Lianyungang City in Dec., 2019. His main research fields include data and information mining of multi-modal neuroimaging signals, occupational neuroplasticity, brain plasticity and mental health, brain connectomics, neurosurgery and neurobotics, machine learning and artificial intelligence, etc. He has published over forty scientific papers on many journals and conferences, i.e., Hum Brain Mapp, IEEE TBME, IEEE JBHI, IEEE TNSRE, J Neurosci Methods, Magn Reson Imaging, Front Neurosci, Front Psychol, etc. He has also been the reviewer of many journals such as Neuroimage, Artificial Intelligence in Medicine, etc.
KEYNOTE SPEAKER II OF BIC 2021
Prof. Zhenghua XU, Hebei University of Technology, China
INTRODUCTION: Zhenghua Xu (许铮铧) received the B.Eng. degree from Beijing University of Posts and Telecommunications, China, the M.Phil. in Computer Science degree from The University of Melbourne, Australia, in 2012, and the D.Phil in Computer Science degree from University of Oxford, United Kingdom, in 2018. From 2017 to 2018, he worked as a Research Associate at the Department of Computer Science, University of Oxford. Prof. Xu is now a Full Professor at the Hebei University of Technology, China, and also a Distinguished Scholar of "100 Talents Plan" of Hebei Province, China. He has published more than 20 papers in top AI or database conferences, e.g., AAAI, IJCAI, ICDE, EDBT, CIKM, etc. His research focuses on topics within artificial intelligence and data mining, especially deep learning, medical artificial intelligence, health data mining, and reinforcement learning. Prof. Xu's research is supported by the National Natural Science Foundation of China, the Natural Science Foundation of Tianjin, the "100 Talents Plan" of Hebei Province, and the Yuanguang Scholar Fund of Hebei University of Technology. Dr. Xu continuously serve as the member of Program Committee and Area Chair of several top AI conferences, e.g., AAAI, IJCAI, ECAI, MICCAI, etc. He is also the reviewer of many peer-reviewed journals, e.g., Artificial Intelligence, IEEE Transactions on Knowledge and Data Engineering, IEEE Access, IEEE Intelligent Systems, etc.
Registration:
REGISSTRATION FEES
Item
Registration fee (By RMB)
Registration fee (By US Dollar)
Regular Registration for Paper
3200RMB / per paper (4-6 pages)
450 USD / per paper (4-6 pages)
Manuscript numbers ≥ 3
2900RMB / per paper (4-6 pages)
430 USD / per paper (4-6 pages)
Extra Pages (Begin at Page 5)
300RMB / per extra page
50 USD / per extra page
Attendees without Submission
1200RMB / per person
180 USD / per person
Attendees without Submission (Groups)
1000RMB / per person(≥ 3 person)
150 USD / per person(≥ 3 person)
① Your paper at least have 4 pages.

② If your paper exceeds 6 pages, extra page will be charged 50USD per page.

③ In order for the paper to be published, at least one of the authors must pay the full registration fee and make presentations (oral presentation or poster presentation). Therefore, co-author can just register as listener.

④ If the participants request cancellation and refund due to personal reasons, the following refund policy applies: 80% of payment refund and we need charge 20% review fee, OVER DUE will be charged more like 50%.

DETAILS OF ATTENDING REGISSTRATION
Join as Presenter: If you are interested in giving presentation on conference, without publishing your paper in the proceeding, you can choose to attend BIC 2021 as a Presenter. As presenter, you need to submit the abstract and title of your presentation before register.
Join as Listener: BIC 2021 is an unmissable conference. It is a good chance and an effective plateform to meet many renowned experts and reseachers in the filed of Latest academic research. You are welcome to attend this great event. You need to complete the registration as Listener before the registration dealdine.
DETAILS OF THE REGISSTRATION FEES
1. Registration fees for BIC 2021 Regular is USD450 / 3200 RMB per paper.
2. If the length of the paper exceeds 4 Pages, the cost of Each Extra Page (begin at Page 5) is USD50 / 300RMB.
3. Registration fees include conference proceedings, lunches, gifts and attending all technical sessions.
4. The registration fee does NOT include:
• Accommodation
• Visa application fee
• Transportation fee
5. At least one author for each accepted final paper must pre-register.
6. Completed registrations will be acknowledged by the Organizing Committee within 2-5 workdays after receiving your payment.
7. If you cannot attend the conference due to some reasons, we will mail the proceedings and invoice to you.
CONFERENCE SECRETARY ( MIS. Abby| 雷老师 )
Tel: +86-15217204403 (Wechat)
QQ: 2573870267
QQ group: 875950105
Submission: AIS Submission System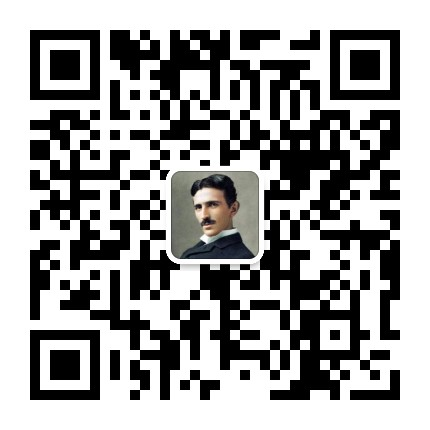 The Secretary office of BIC 2021 will collect contributions and finish daily organizing work. All paper review process will be completed by Program Committee Member and invited experts.
All your question will be appreciated, contact us instantly.