Registry of biomedical companies:

[(] [3] [A] [B] [C] [D] [E] [F] [G] [H] [I] [J] [L] [M] [N] [O] [P] [Q] [R] [S] [T] [U] [V] [W] [X] [Y] [Z] 449 active entries



95 Horseblock Road, Unit 1
Yaphank, NY 11980-9710
United States of America, New York
Toll free: 1-877-447-6266

Phone: (631) 205-9490
Fax: (631) 205-9493
E-Mail: This e-mail address is being protected from spam bots, you need JavaScript enabled to view it

Description:



Nanoprobes develops and manufactures functionalized gold nanoparticles, immunogold conjugates and gold labeling reagents for biomedical research and imaging. Products include Nanogold® functionalized gold nanoparticles for labeling and conjugation, antibody and protein conjugates, and our combined fluorescent and gold immunoprobes, FluoroNanogold™. In addition, we offer AuroVist™, the only gold nanoparticle contrast agent for micro CT, and a variety of other staining, imaging and detection reagents for research, imaging and diagnostics applications.

Custom gold nanoparticle manufacture, conjugation, and applications development for diagnostics, pharmaceuticals or nanomaterials are also available. Contact technical support with inquiries.

Our products include:

Nanogold® 1.4 nm gold nanoparticle labeling reagents for labeling antibodies, proteins, peptides, oligonucleotides or other molecules to create targeted probes.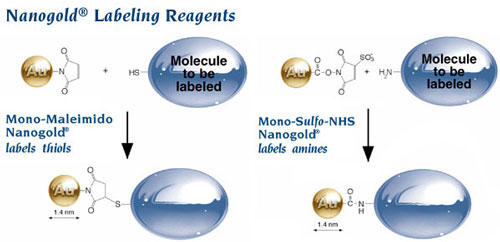 Recently added: our 1.4 nm and 5 nm Nanogold Click reagents for bioorthogonal labeling of azides and alkynes: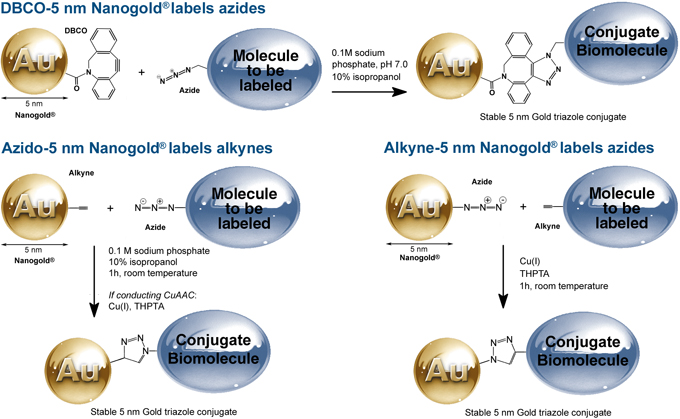 Nanogold® antibody and streptavidin conjugates for electron microscopy and structural biology research.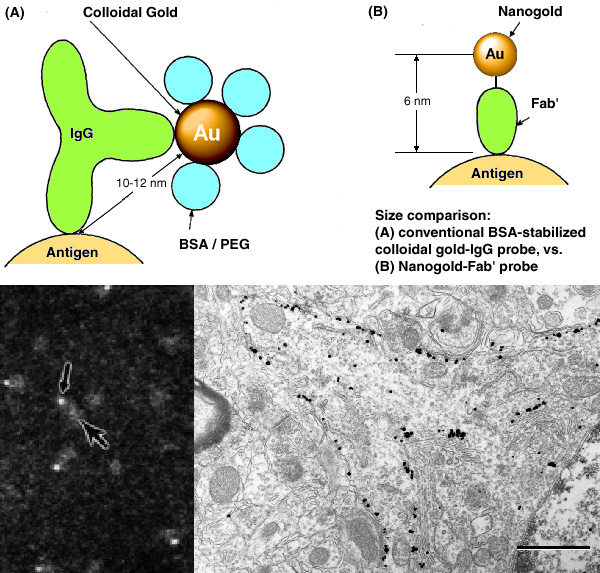 Silver and gold enhancers for electron and light microscopy with Nanogold® and colloidal gold probes.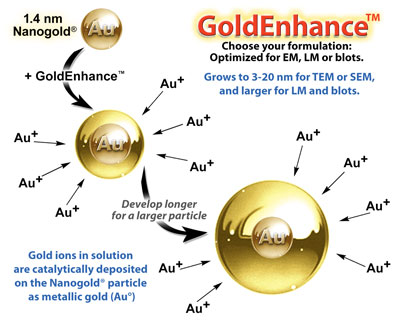 FluoroNanogold™, a unique combined fluorescent and gold immunoprobe for checking labeling by fluorescence before electron microscopy specimen prep, and for correlative light and electron microscopy.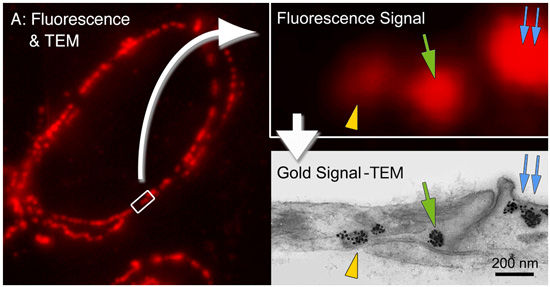 Ni-NTA-Nanogold®, which labels recombinant His-tagged proteins with high selectivity and macromolecular resolution for molecular EM methods.

GoldiBlot™, which provides rapid, sensitive and reliable Western blot detection of recombinant His-tagged proteins.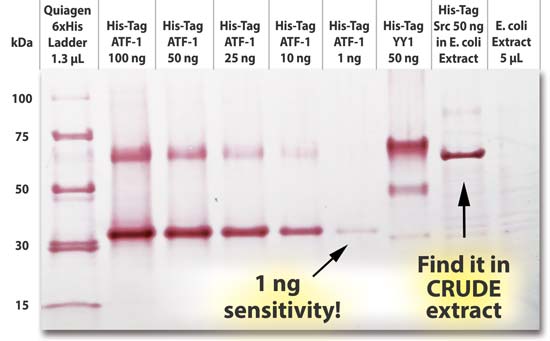 EnzMet™, a metallographic peroxidase substrate which provides ultrasensitive staining and detection for chromogenic in situ hybridization (CISH), immunohistochemistry (IHC), and Western blotting.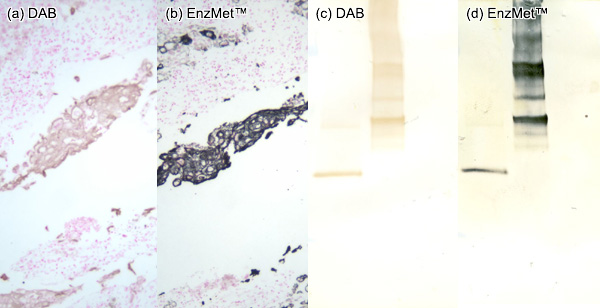 AuroVist™, the first gold nanoparticle X-ray contrast agent for micro CT pre-clinical and research imaging applications, kidney and vascular imaging and cancer research.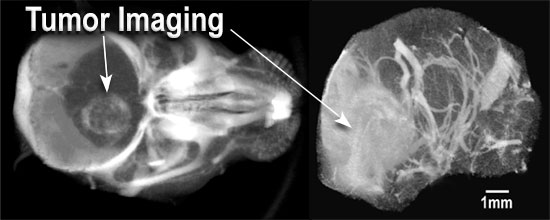 Consulting, components, and contract research and development of new assays or diagnostic tests.
Contact us directly or contact your regional distributor for more information.
We can also conduct custom gold nanoparticle conjugation and labeling reactions and welcome enquiries from anyone interested in collaborating or contracting with us to develop novel labeling, detection and imaging technologies.
Our web site includes comprehensive product information, technical help and literature citations, as well as a comprehensive archive of news and application features.
Selected Categories:
Last update of this entry: February 18, 2022